LitNet is 'n onafhanklike joernaal op die Internet, en word as gesamentlike onderneming deur Ligitprops 3042 BK en Media24 bedryf.
| | | |
| --- | --- | --- |
| Welkom by die Bitterkomix web-site. Bitterkomix is Suid-Afrika se enigste onafhanklike striptydskrif. Die tydskrif lewer sosio-politiese kommentaar en is satiries van aard. Bitterkomix is slegs vir volwassenes. | | Welcome to the Bitterkomix web site. Bitterkomix is South Africa's only independent comic magazine. The socio-political content is satirical and explicit imagery is often used to stress a point. For adults only. |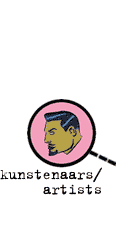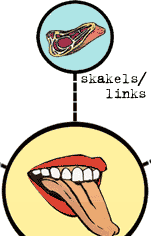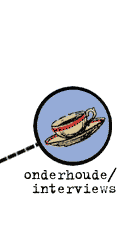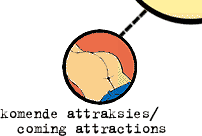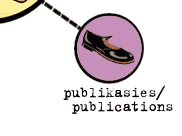 Now available — Bitterkomix 9

Bitterkomix 9 (44 pages, full colour cover, R19, at selected bookshops)

The new Bitterkomix 9 contains the work of five comic artists. Apart from the editors and main contributors — Joe Dog and Conrad Botes — Bitterkomix 9 also features contributions by Lorcan White (who by now has become a regular), Paddy Bouma (former lecturer of both Joe Dog and Conrad Botes) and Robert Crumb.
Click here to see previews from Bitterkomix 9
Although Bitterkomix is mainly an Afrikaans language comic, the new edition contains three silent stories and an excerpt from an unpublished graphic novel by Paddy Bouma in English. The work by Bouma (who is best known as a children's book illustrator and writer) deals with stories from the struggle during the Apartheid years. The graphic novel is entitled The Guilty Bystander.
In Bitterkomix 9 the world renowned Robert Crumb is for the first time ever published in Afrikaans. Although he became very well known in the sixties for his underground comics in America, the two comic stories in Bitterkomix 9 are both from his later and more autobiographical work. Crumb won the Grand Prix award for best comic artist this year at the Angoulême Comics Festival in France. He is considered by many to be the greatest comic artist alive today.
Conrad Botes, Joe Dog and Lorcan White produce what could be considered as their most professional work to date. Regular themes such as white angst, neurotic obsessions and weird sex are still dealt (or struggled) with, and very few answers are given.
Bitterkomix 9 is a must for anyone who is interested in South African culture or history.
© Kopiereg in die ontwerp en inhoud van hierdie webruimte behoort aan LitNet, uitgesluit die kopiereg in bydraes wat berus by die outeurs wat sodanige bydraes verskaf. LitNet streef na die plasing van oorspronklike materiaal en na die oop en onbeperkte uitruil van idees en menings. Die menings van bydraers tot hierdie werftuiste is dus hul eie en weerspieŽl nie noodwendig die mening van die redaksie en bestuur van LitNet nie. LitNet kan ongelukkig ook nie waarborg dat hierdie diens ononderbroke of foutloos sal wees nie en gebruikers wat steun op inligting wat hier verskaf word, doen dit op hul eie risiko. Media24, M-Web, Ligitprops 3042 BK en die bestuur en redaksie van LitNet aanvaar derhalwe geen aanspreeklikheid vir enige regstreekse of onregstreekse verlies of skade wat uit sodanige bydraes of die verskaffing van hierdie diens spruit nie. LitNet is ín onafhanklike joernaal op die Internet, en word as gesamentlike onderneming deur Ligitprops 3042 BK en Media24 bedryf.