Levi's®/LitNet Origins of songs

Moontlik gemaak deur/Supported by: Levi's®
Robin Auld
"My personal journey as a songwriter is to reconcile where I came from to where I grew up, to make it make musical sense."
Remember the sparks (and the origin of "Something that I know")
Robin Auld
The first music I can remember hearing was my mother in the kitchen, singing songs from the opera Carmen. We lived on the upper Zambezi, in a place called Sesheke, and my father was a circuit magistrate.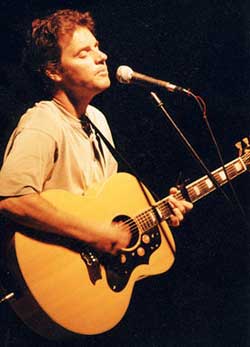 It was towards the end of the great post-war American boom: all the cars had fins. My parents were working-class Scots, Britain was all pooped out and many Brits had left for the former colonies. Zambia was Northern Rhodesia, until 1964, so I got a British passport. There were no other white folks around and I spent my days running around in the bush with a bare arse – quite fantastic. My abiding memory of the people there was of generosity from folks who had nothing.
The other big thing at the time was calypso, Harry Belafonte, and my folks would play him a lot. The sound of those songs, the emotional tone, was something that made a lot of sense and still does. It was warm-blooded music, made by people who were born under the sun, and could be sad without using minor keys. Later on this followed through for me with African music, and so I can find no time for the logic that goes: I am sad, therefore I shall play a long, slow song in a minor key …
If you go to an American open mic night you'll hear it lots, and be expected to be very quiet while they drag you into their personal hell. The folkies in the UK tend to do it too ... I hate it when folk bleats.
I can't be doing with it. This has proved to be not very helpful to me, as the Western market seems to have no limit to how much introspective melancholy it can absorb. I believe this is known as the whiteman's blues, paraphrased by Adam Small saying "Why does the having not help?"
It's better if all of human emotion can be represented – despair, loneliness, sure, but also joy, spite, laziness, craziness … The greats could all do it – Hendrix could make the most unholy racket the one minute and play the sweetest melody the next. I guess it suits the corporate vision today – they think people can only handle one emotional tone for an entire album.
The first concert I went to was Malombo at the UCT Yellow Level. They were awesome, and I saw Philip Tabane many times after that in faraway places like Ronnie Scotts, although the seeds planted at that first concert took many years to grow.
My personal journey as a songwriter is to reconcile where I came from to where I grew up, to make it make musical sense. To tie Philip Tabane to Bizet to Burt Bacharach to Lionel Bart to Madele Kunene. I love the Beatles' idea that any genre is good currency for a songwriter. The only two genres I'm not attracted to are MTV cookie-cutter rock (because it's so musically conservative) and ska (not sure why – maybe because I got fired from the Lancaster Band for playing lead solos).
My initial hits in South Africa were not the best material I had at the time, but they were how I was defined and I learned a valuable lesson then, which was: what's best for the folks around you might not be what's best for you. The first recordings were made with Kevin Shirley, who went on to become a big hit-record maker for bands like Aerosmith and Journey, but the sound of my early hits was pretty alien to me. They had to be ... I was listening to Little Feat, Ry Cooder, Frank Zappa.
And then there was this throw-away tune called "Baby you been good" which went to number 8 on the Springbok charts. I wrote it with a friend of mine in Jeffrey's Bay for a dumb-ass musical that never saw the light of day; it was about smoking dagga and went "Come along and fly with me …" Many years and many albums later a woman came up to me complaining bitterly that I hadn't played it and that it was "my best song". I wanted to smash her in the face. Anyhoo, I have since come to realise that every artist has their own "Baby". I do it now as a reggae skank.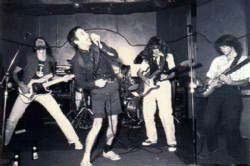 My song-writing started off, and still does, from guitar playing. I was a guitar player for years before I started singing, firstly with the Lancaster Band and then with Steve Walsh. I brought Brian Davidson, from Freedom's Children, into the Lancaster Band after we jammed one night in Muizenberg. I wrote a few songs for Lancaster Band, but Brian and I left before Lancaster Band recorded their first album, when they got into ska.
Then I moved to Sea Point to play with Steve. He played a lot of Neil Young, Dylan, Bob Marley etc, but also stuff that related to African grooves: Tim Buckley, Garland Jeffreys. I was just a sideman playing licks. I was writing stuff, though, and Kevin talked up a record for us with WEA because he liked my guitar-playing. That was At the corner, my first album.
I have never had to go into seclusion to write an album and would find that quite terrifying. I write all the time and could start any of three albums tomorrow.
I write country stuff, African, rock, folk … tons of stuff that lies around for years. I am enjoying the critical response to Jungle of one at the moment, because it talks about "where I'm at now". Some of the songs are fifteen years old.
The process takes one of two routes: the vomit route and the spare parts route. I note that Chris Chameleon is also a fan of the kots. Those songs are the quickest and usually arrive fully formed. They are often, although not always, the best ones. The spare parts route is a yard in which lies a bunch of guitar ideas and a bunch of lyrical ideas. I wander round the yard, pick up pieces and try to fit them together like a Rubik's cube. When I get a click, I then look at filling in the rest. The part that clicks is not always a chorus ... it can be anything.
The musical ideas that interest me are the same as the ones that go way back. When we moved back to the UK, after my folks got divorced, I heard Scottish music, Celtic music … the big deal was Kenneth McKellar, and I also enjoyed Peter, Paul and Mary and Herman's Hermit. I loved the songs from the musical Oliver, written by Lionel Bart. He had that English music hall tradition, lots of chromatic movements that tied right into some of the songs from Carmen. Then someone's older brother (there was always an older brother who had the records) played me Bob Dylan's "Blowin' in the wind" and the Beatles' "A hard day's night".
When my mom moved out to South Africa it was the time of LM radio. I remember hearing "Imagine" hit number 1 at a mate's place. We would sleep over and listen to the top twenty. " Coco", "Mammy Blue", "Cracklin' Rosie"... And then there was Good Hope requests in the week ... lots of country songs, "Winchita Linesman", "Everybody's talkin' at me"... it was a time when country had a link and a say into popular culture. I went to Nashville many years later and had a writing session at Universal – one of those deals where you wrote till lunch, had a break, went on till five and knocked what you'd done onto a tape for the bigwigs. But it was all gone – the country had gone out of country and it was naff rock songs. Heard some good bluegrass, though.
The early rural American stuff had a resonance for me ... the way they didn't have to be sophisticated city slickers to nail something ... that sly delivery... When I hear Leadbelly I don't hear America, I hear Africa. I never really bought into much city sophistication. Journalists will always be writing something about how crucial the New York City Dolls were, but no one listens to that shit, maybe Lou Reed, I don't know. One exception to that was Steely Dan – they had counterpoint, harmony, musical wit and verve. I had Countdown to Ecstasy on a tape for years before I knew who it was. The other was Burt Bacharach ... he knew about the loneliness at the heart of the big city.
I had dabbled a little with African styles, like "There is a wind" on Ocean Motion, but using African elements in my songs only really happened after I'd left South Africa in 1986. It wasn't really anyone's fault. I had just learned to play by hanging around older guys who had guitars, and they played stuff like Santana, Rolling Stones. African music was what came out of the maid's radio round the back. I had played with, and heard, crossover songs with Z-Astaire. We did concerts with Hotline, who had some big crossover hits, but those songs seemed clumsy and ham-fisted, like all you had to do was just use fewer chords. People think country is like that, that you just have to be dumber and use fewer chords, but it's way harder. I needed to learn to play it properly on the guitar, the same way I learned blues, folk and the other Western forms, so that I could put it on the wall of the tool shed with my other song-writing tools. Lucien Windrich of Evoid, who I was recording with in London, gave me a bunch of stuff ... an imprint called Earthworks, some Revolver recordings from Durban, all mbanga and maaskandi stuff from bands like The Super Tens, The Soul Brothers, Amwazi Emvelo. I dived into it and learned how to feel it through on the guitar. I had the idea that when I came back to South Africa I would record with all these guys, but it was years before I got there and the industry was so fragmented ... those corporate bunnies again.
When I came back I recorded an album with my old friend Murray Anderson – a fantastic African pop record. Not one record company returned a call. I eventually released it, with some more traditional pop material, through Chris Ghelakis in Jo'burg as the Love Kills record, with me on the front with my shirt off. You can't bloody win, you know. I didn't get a cent for the album and had to give away half the publishing to get it released. It's getting better: now I play regularly with guys like Louis Mhlanga, and it gives me the biggest kick when Vusi Mahlasela's band come up to me and all want to shake my hand.
I did another record through a South African major, BMG ... Zen Surfing in the 3rd World. They hated it, and I haven't worked with a South African record company since.
Things got even better once I started Free Lunch Productions and paid for everything myself. It's not rocket science. You want the drum kit to sound like a drum kit, and have everybody knowing what they're doing long before you press record. You don't need to factor major label expenses, the secretary's medical aid, the CEO's lunch account, to make a good record. And then there's the things industry people say, where you have to smile along with them while you wonder what planet they're on. I'm not anti major labels, and I'm sure there must be one out there somewhere that will get what I do, but till then I apply the management rule which goes "No management is better than bad management".
It's kind of peaceful once you've given up all expectation of being signed. Being in the right place at the right time is easy; it's after that where the sheep and the goats get sorted. I pay my taxes, my kids' school fees and have a good life from my songs. There's not too many people from the early days doing that, and it's not like working down a mine. The truth is I don't write them, I just make sure that conditions are conducive, that I stay like a prism, so that if the light hits me right it will make a rainbow.
"Something that I know" was written in London, and came about as a result of a process which can be filed in the spare parts yard. It occasionally happens that I will really like and cover a song by another artist, and that the song will mutate and yield melodic strains not in the original song. When that happens I will trim off the new bit and make a new song out of it. "Are you the one", from the Zen Surfing album, came about from years of playing "In the Gallery" by Dire Straits, although one would be hard pressed to guess it. My usual quote is that when I steal, I make sure I wear gloves and leave no fingerprints. There is a strong distinction between using an idea or influence, and direct plagiarism. I had been trying to find a song that used the change of the E minor going to the C maj 7th, which is something I first heard on "The year of the cat" by Al Stewart, and "Something" came from a line that developed with me covering the Mathew van der Walt song "One time".
I started singing a different melody line on one particular line of the verse, and I got to like the line so much I hoiked it out and had a go myself, and it became the verse melody of "Something that I know". The idea of the words had been floating around for a while. I had the line "Paul still thinks of John as much as Yoko does" and a few others. To complete the lyrical idea, which is that people have a natural wisdom where they don't need input from an external source, I developed the two themes of the ended relationship and the greater global issues and gave them the same certainty.
An important part of writing is being able to remember the sparks when they come, and you can't choose when they'll come. If you can put down musical ideas even in the most basic form, and write down a lyrical idea as it occurs, that's a big help. I don't have to have the whole thing down, but I do need to write the kernel of the idea down. Later on you can come back to it and flesh it out. I find that when you don't, you just lose the idea.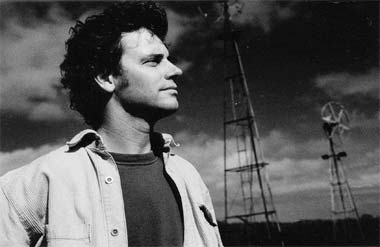 Lyrics
"Something that I know"

From the album Jungle of One

You said that you were leaving
though not for very long
you said on your return
that you would sing a cheerful song
but you're not coming back
it's just something that I know
Marriage can be over
though you still wear a ring
you can have degrees
and not know a blessed thing
and we are now all through
it's just something that I know
something that I know

Tell it like it is, is what they always said
but if you find the monsters underneath the bed
well you won't get any thanks
it's just something that I know
And we are not alone they've been here all along
and if there is no tune then it's not much of a song
and we are now all through
it's just something that I know
something that I know

Yes mother earth is not in as much danger as us
and Paul thinks of John as much as Yoko does
and you told me a lie
it's just something that I know
You're not where you said you were
and he's not just a friend
don't tell me that it's for a while we both know it's the end
and you're not coming back
it's just something that I know something that I know
Copyright protected.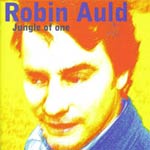 Four questions
What excites you about the local music industry?
I am excited about having my own label, which means I have 100 percent artistic control. Although that also means 100 percent responsibility – when something goes wrong you can't blame anyone. It's been encouraging to see the growth in Afrikaans music, although that does not have any rub-off for my market, and ditto the growth in black urban music.
What pisses you off about the local music industry?
I find the local industry lacking in global vision. We have as much talent as other secondary markets such as Ireland, Australia and Canada, yet we lag so far behind these countries in exporting successfully.
Are radio stations doing enough to promote local music?
Regarding radio stations, while campus and community stations are playing a lot of South African music, the main commercial stations take what I consider to be an actively anti-homegrown stance. The South African bands that are played on the main Top 40 stations are largely derivative of an already established and branded sound, mainly American, and this hamstrings the local industry and prevents South Africans from developing a merit awareness of South African music.
If you have to give an aspiring lyricist advice in one sentence, what would it be?
To aspiring lyricists I would say: Carry pen and paper with you at all times, write it down on a napkin, whatever you have to do ... and listen to what people are saying around you.


Skryf aan ons/ Write to us: webvoet@litnet.co.za



LitNet: 19 July 2006