Ikhwezi Community Festival calling for applications
Press release
Hot on the heels of its 2006 success in March this year, the Ikhwezi Community Theatre Festival is now calling for applications from dynamic young community-based actors, directors and writers for the 2007 season.
The 2006/2007 programme launches with auditions for actors to attend master classes, beginners and advanced directors' workshops as well as creative writing workshops in English and Xhosa.
Auditions for actors who wish to be part of the master classes will take place on Saturday, August 25, at the Baxter Theatre Centre, while budding young directors and writers are invited to apply and will be interviewed separately by the Festival Director.
Young directors will be taken through their paces with intensive fortnightly two-day weekend workshops which start in September leading up to next year's festival in March. They will work under the guidance of highly acclaimed local playwrights, directors and other theatre specialists.
The Ikhwezi Community Theatre Festival, which has been successfully staged at the Baxter Theatre Centre since 1998, was awarded the highest honour at the 2004 Arts and Culture Trust national awards when it came out tops in its category. It has grown exponentially with 23 young theatre-makers from all over the Western and Eastern Cape participating in last year's workshops. This ongoing development culminated in the staging of 11 selected new and original plays over a three-week run at the Baxter Sanlam Studio earlier this year.
Festival Director Itumeleng Wa-Lehulere explains, "The interest, enthusiasm and standard of productions that have come out of the workshops have also encouraged us to broaden the programme for the forthcoming year. This phase is fundamental in preparing the participants for next year's festival."
The workshops form the foundation of the overall vision of the Ikhwezi Festival as a community development project. At the workshop directors are taken through the finer tasks and duties of a director as well as pre-production planning, casting, rehearsals, opening nights, fundraising, publicity, marketing and finance.
The broader aims of the festival include developing critical thinking among audiences and theatre practitioners through the arts; popularising social programmes such as health, environment, education and human rights; using the arts to stimulate community initiatives; developing new playwrights in the Western Cape and exposing new and upcoming actors, writers and directors to mainstream theatre.
For more information and to apply contact the Ikhwezi Festival Administrator, Ntombiszwe Tena, on 021 680 3980 during office hours, by no later than 10am on Friday, August 25.
For further media information please contact Kelli Lakey on 021 680 3963 or email klakey@baxter.uct.ac.za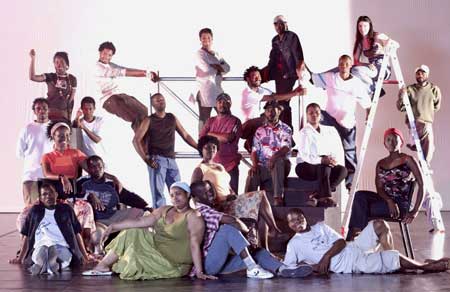 LitNet: 22 August 2006
Wil jy reageer op hierdie kennisgewing? Stuur kommentaar na webvoet@litnet.co.za om die gesprek verder te voer op SÍNet, ons interaktiewe meningsruimte.