LitNet is 'n onafhanklike joernaal op die Internet, en word as gesamentlike onderneming deur Ligitprops 3042 BK en Media24 bedryf.
>


Cape Town International Jazz Festival 2006
Latest additions to the festival bill
With only six weeks to go to the opening of the 2006 Cape Town International Jazz Festival, the line-up for South Africa's premier jazz festival is almost complete with the addition of more exciting African and International artists. The 7th annual Cape Town International Jazz Festival will once again take place at the Cape Town International Convention Centre (CTICC) on Friday 31 March and Saturday 1 April 2006.
Now known as 'Africa's Grandest Gathering', the festival is acknowledged as the largest and most prestigious jazz event on the African continent and calendar. This year will be the third time that the Cape Town International Jazz Festival will be staged at its spacious and classy new home at the Cape Town International Convention Centre (CTICC). The Festival's director, Rashid Lombard, and his organisation team, espAfrika (Pty) Ltd, have again worked very hard to ensure that the 2006 staging of this hugely popular festival will be as successful as the previous festivals.
The 2006 Cape Town International Jazz Festival will again feature a world-class line-up of 40 jazz and jazz-related artists, split equally between the African and International contingents, performing in five different venues situated around the Convention Centre. There will also be the traditional Free Concert for the people of Cape Town to be held on Greenmarket Square a day prior to the festival on Thursday 30 March.
The latest names to be added to the impressive 2006 Cape Town International Jazz Festival line-up include: Jose Feliciano (Puerto Rico/USA), The Moreira Project (Mozambique), Richard Bona (Cameroon), Tlale Makhene (RSA), Winston Mankunku Sextet with special guest star Robbie Jansen (RSA), Thandiswa Mazwai (RSA), Kwani Experience (RSA), Dan Patlan & The New Orleans All Star Blues Band (RSA/USA),The James Scholfield Trio featuring Billy Hart & Arno Krijger (RSA/USA/NL), Rus Nerwich "Beyond The Walls" (RSA), Viktoria Tolstoy (Sweden), Forgotten Free-Quencies featuring realRozzano & DFORM (RSA), Spencer Mbadu Sextet (RSA), Ntando (RSA), Four Forty (RSA), The Rebirth (USA), Juan Carlos Romero Trio (Spain), Johnny Mekoa & His Herd and Mark de Clive-Lowe.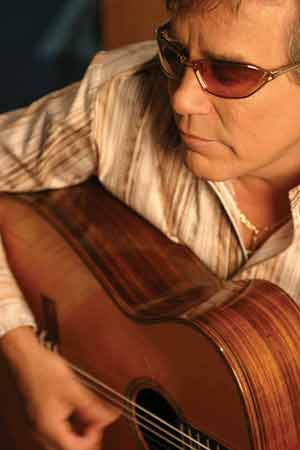 Jose Feliciano is the blind singer-guitarist who merged folk, flamenco, and pop with his sweet-Latino vocals to achieve his own unique sound and style that has won him millions of fans all over the world. The multi-Grammy winner picked up his first awards in 1968 for 'Best New Artist' and 'Best Contemporary Male Pop Vocal Performance' for his most famous hit, a distinctive version of The Doors' 'Light My Fire'. He has since received a total of sixteen Grammy nominations and won further Grammy awards for 'Best Latin Pop Performance' in 1983, 1986, 1989, and 1990.
Now in his fifth decade as a performing musician, Jose Feliciano has recorded over 60 albums, 40 of which have attained gold and platinum status. In 1991, at the first annual Latin Music Expo, he was presented with the event's first-ever Lifetime Achievement Award. This will be Jose Feliciano's first appearance at the festival, to an expectant, and passionate South African following.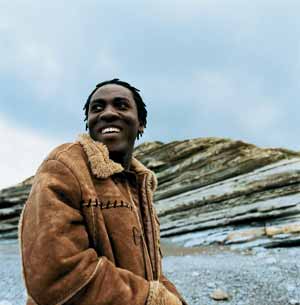 The African contingent at the Festival will be strengthened by artists like Richard Bona, a music prodigy from Cameroon. Bona, who has become one of the biggest names on the current jazz and World music scenes, is known for his expertise on guitar and bass as well as for his remarkable voice. He is featured in Mario Canonge's album Rhizome as a spellbinding vocalist. Bona's roots-oriented African-flavoured songs can be heard on outstanding albums like Scenes From My Life, Reverence, Munia, and his most recent, Tiki.
The Moreira Project is led by top Mozambican saxophonist Moreira Chonguica who now performs out of Cape Town with his own band, which features many of Cape Town's top jazz musicians in its ranks. Moreira has performed on the albums of some of South Africa's top artists and has played at many of the major SA jazz festivals. He recently released his very popular debut album, called The Moreira Project Volume 01 – The Journey, which showcases his exciting blend of salsa, jazz and funk – sure to be a festival highlight!
Among the SA jazz artists due to appear will be Tlale Makhene, one of South Africa's most remarkable percussion talents. Tlale Makhene won the 2005 MTN SAMA Award for Best Contemporary album, The Ascension Of The Enlightened with its Latino influences, beautiful piano pieces and soothing African vocals.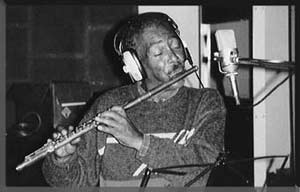 Also just added to the bill is the Winston Mankunku Sextet with special guest star Robbie Jansen. Since the early sixties when the young saxophonist first emerged in the townships of Cape Town, right through the apartheid years, Winston Mankunku has been one of SA jazz's finest treasures. Alongside him at the Jazz festival, to the undoubted joy of many, will be another highly respected Cape Jazz musician, Robbie Jansen.
One of the hardest-working jazz outfits to appear at the 2006 Festival, will be the East Rand outfit Four Forty featuring a core of saxophonist Vee Sabongo, bassist Steven Mabona, drummer Jerry Dibakwane, and the multi-instrumentalist Mvuso Dimba. The percussion showcase of Simphiwe 'Speech' Khoza serves as an effective statement for this popular ensemble.
Spencer Mbadu, regarded as one of South Africa's finest jazz bassists, will be appearing at the festival with his regular Sextet featuring Jacques Constable (drums) and George Werner (keyboards). Afro-pop will be well represented by Thandiswa Mazwai, who first emerged as the dynamic lead vocalist and songwriter of Bongo Maffin, the internationally acclaimed award-winning group that became best known as one of the most innovative and successful names in Kwaito.
Thandiswa went on to release her solo project album, Zabalaza, with its range of influences from traditional Xhosa rhythms, upbeat Mbaqanga, a touch of reggae, thumping kwaito and gospel sounds to great success.
Another of the biggest Afro-Pop attractions at the festival is sure to be the 24-year-old sensation Ntando Bangani. Ntando shot to fame with his debut album Kwantu, and the hit songs, 'Ndiyamthanda', and 'Ubobhala' which have become popular anthems among his many young and old fans around the country. Bangani was up for four Metro-fm awards namely; best album, best African pop song, best male vocalist and best song. Ntando proved to be the man of the hour after walking away with all four awards. This distinguished vocalist has sold over 75 000 copies.
Kwani Experience is a diverse and ground breaking 8-piece band, hailing from the inner city of Johannesburg. They create a unique fusion of jazz, soul, funk, hip-hop, traditional and modern African flavours with some experimental touches of African Folk, Contemporary African, Hip-Hop, Soul, Jazz, Experimental Jazz (Drum & Bass) and Funk. On stage, the Kwani Experience is both visually and musically interactive, blending rehearsed, spontaneous and improvised songs, many off their recently released debut album, The Birth of The Motherland Funk.
A young SA jazz and blues artist,
Dan Patlan, will also be making his festival debut in 2006, accompanied by The New Orleans All-Star Blues Band. The All–Stars will introduce the festival audience to this 23-year old blues guitarist who has received glowing reviews since he first emerged on South African stages a few years ago. The All-Stars are Stanley B. Perkins Jr. a native of the city where jazz was born, New Orleans . He studied theory under great guitarist Steve Masacowski of the New Orleans Jazz group Astral Project. Stanley's musical experience blossomed as he shared the stage with an array of great musicians such as guitarist Brian Stoltz and drummer Russell Batiste, both of the Funky Meters, as well as Art and Cyril Neville of the Grammy-winning Neville Brothers. David Batiste and the Batiste Brothers' Band have been playing together since 1962. The Batiste Brothers were the first black band to play at several predominantly white high schools in Jefferson Parish. The band has certificates of merit from several New Orleans mayors and has recently formed their own recording and production company. Born January 1973, Alvin 'Deuce' Batiste, Jr started playing drums at the age of 2. In 2003, Alvin participated in the Drum Off at Guitar Center and won. Alvin has also played in the Raymond Miles Band, Batiste Brothers, Gospel Tent at Jazz Fest, and Mahalia Jackson combined choir. Jason Curtis said of this talented artist: "What Dan Patlan can do with a six-string Fender Stratocaster at the age of twenty two, most critically acclaimed guitarists will never quite achieve in a lifetime". Dan Patlan's repertoire mixes classic blues tracks with his own compositions as heard on his 2004 album, TrueBlues.
For the last few years, SA jazz guitarist James Scholfield has been working regularly in Cape Town and Johannesburg. Since 2003 James Scholfield has been making his presence felt in Europe, touring extensively in Germany, Holland and Belgium under his own name, but for the festival he will be performing as the James Scholfield Trio featuring Billy Hart, an eclectic drummer who has been a sideman in Herbie Hancock's Sextet (1969 -1973), and played regularly with McCoy Tyner (1973 – 1974) and Stan Getz (1974 -1977), in addition to extensive freelancing (including recordings with Miles Davis on 1972's On the Corner).The trio is completed by renowned Arno Krijger, Hammond organist.
Rus Nerwich is a Cape Town jazz saxophonist and composer well known for his debut album, As Above, So Below and his more recent 2005 album, The Rus Nerwich Trio -The Buenos Aires Sessions which was recorded in Argentina. At the festival, Rus Nerwich will focus mostly on his 2004 album, Beyond the Walls. On this recording he used the jazz idiom to explore and develop some of the pieces from the many volumes of music material composed and written in the ghettos and concentration camps of Nazi-dominated Europe during the Holocaust from 1939-1945.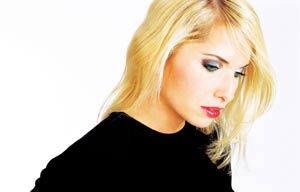 Photo: © Joerg Grosse Geldermann/ACT
European jazz will be represented by the highly celebrated and respected international jazz vocalist, Viktoria Tolstoy. Tolstoy's 2005 album, My Swedish Heart, is described as: "A journey through Swedish folk and jazz music, with composers such as Lars Gullin, Börje Fredriksson, and Jan Johansson". The Juan Carlos Romero Trio will feature the subtle and elegant flamenco-style guitar music of Andalusian composer Juan Carlos Romero. He will be accompanied by a grand Spanish flamenco dancer moving to the rhythms of his compositions. His music has been described as a romantic journey through the southern regions of Spain.
The Rebirth are the Los Angeles septet who will be bringing their organic blend of new and traditional soul, hip-hop, jazz, and funk to the Festival. The group, which consists of Chris "C-Quest" Taylor (drums), Noelle Scaggs (lead vocals), Patrick Baily (guitar), Gregory "Lectric" Malone (bass), Raul "Lil Big Fat" Gonzalez (percussion), and Mark Cross (keyboards), has been described as: "The US' most promising neo-soul collectives". The Rebirth released their 2005 album, This Journey In to great acclaim, inviting favourable comparisons to artists like Earth, Wind & Fire, Soul 2 Soul, Brand New Heavies, Jamiroquai, Omar and the Young Disciples.
Putting the Forgotten Free-Quencies featuring realRozzano & DFORM on the festival bill will give a well-deserved platform to these two Cape Town-based street music/underground/hip hop pioneers who have regularly collaborated since the '90's to promote South African hip hop. DFORM appeared previously at the festival as a member of the Cape Town hip hop group, Moodphase 5ive. These two artists have worked long and hard to entertain and educate local music fans through events and mind-blowing DJ sets that are known to mix hip hop, house, break beats, salsa, ragga, Afrikaans, hip hop and Kwaito all in one set. They will be collaborating with distinguished musicians from Cape Town.
Johnny Mekoa, is a renowned trumpeter and founder of the Music Academy of Gauteng. M.A.G's mission is to provide a stepping-stone for young people into tertiary education or the music industry. Johnny was also the founder of the famous Jazz Ministries headed by the late Victor 'Madoda' Ndlazilwane. The jazz ministries became the first African jazz band to perform at the prestigious Newport Jazz Festival in New York. Mekoa gave up his performance career after playing with great South African maestros such as Abdullah Ibrahim, Jonas Gwangwa, Hugh Masekela, Caiphus Semenya, Victor Ntoni, and many others.
Originally from New Zealand, DJ/producer and keyboardist Mark de Clive-Lowe has long been at the forefront of the nu-jazz scene, blending jazz and ethnic music with urban grooves, house, breakbeat, drum 'n' bass, and hip hop. What sets Mark apart is that his original music and remixes often centre around jazz played with real instruments, giving his sound a more live feel than many of his contemporaries. He has remixed Bill Evans featuring Les McCan and Danilo Perez's "Pan Africa". His debut recording Six Degrees, released in 2000, has been championed by such heavyweight DJs as Jazzanova and Gilles Peterson.
Ticket prices for the festival remain the same as last year at R399 for a two-day pass and R260 for a one-day pass, excluding the 'Rosies' stage, where tickets will sell for R25.00 per performance. Computicket bookings opened at the end of December.
The demand from both South African and International jazz fans for tickets, trains, flights, accommodation, and travel packages for the sell-out festival has already begun. The organisers have been working with SAA to make a large variety of travel packages available. Details of these are available from SAA at +27 11 978 1144 or on their website. All line-up updates and other festival info can be found at the official Festival website.


LitNet: 23 February 2006
Wil jy reageer op hierdie artikel? Stuur kommentaar na webvoet@litnet.co.za om die gesprek verder te voer op SêNet, ons interaktiewe meningsruimte.