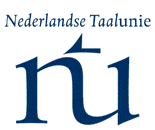 Trade Winds / Passaatwinde programme
Trade Winds / Passaatwinde is a collaborative celebration of language and literature between the Cape Town Festival and Winternachten, an organisation responsible for similar events in the Netherlands. From 19 to 22 March 2003, The Centre for the Book is playing host to a contingent of Netherlands and former Dutch Colony writers and artists who will interact with their South African counterparts for four evenings. The programme will comprise lectures, readings and panel discussions and will run from 19:00 until 22:00 with musical entertainment to follow. Bookings (via Computicket) can be made per night or at a discounted price for all four nights.
Wednesday, 19 March
19:00 — 20:00 Lecture: South African English — history, multiculturalism and eloquence. Professor Raj Mesthrie (Head of Dept Linguistics, UCT); Chair: John Orr (SABC)
20:00 — 21:00 Discussion: Desires of the Coloniser and the Colonised. Authors Ellen Ombre (Surinam /Netherlands) & Lewis Nkosi (South Africa/Switzerland) Chair: Rhoda Kadalie (Impumelelo Innovations Award Trust)
21:00 — 22:00 Readings: A journey through South African English writing, presented by senior students from UCT: Sol Plaatje, Olive Schreiner, Pauline Smith, Daphne Rooke, Herman Charles Bosman, Can Themba, Bessie Head, Alan Paton
22:00+ Music by Arno Carstens (possibly with String Quartet)
Thursday, 20 March
19:00 — 20:00 Lecture: The Melayu Language by Mr Hassiem Salie, President of the South African Melayu Cultural Society. Chair: Prof. Crain Soudien (Head of Dept of Education, UCT)
20:00 — 20:30 Cross to Company Gardens to see section of D6 Re-Imaging Carnival
20:40 — 21:40 Discussion: Creativity in the Conflict of Cultures. Authors Anil Ramdas (Surinam/ Netherlands/India — Hindu) and Rayda Jacobs (South Africa/Canada — Muslim). Chair: Nigel Penn (Associate Professor in Historical Studies, UCT)
21:40+ Join a procession to the Bo-Kaap to join Night Vision Street Party, featuring the arts and social life of the Bo-Kaap.
Friday, 21 March
19:00 — 20:00 Panel discussion: Afrikaans — een taal, vele gebruikers (One language, many users) Gespreksleier: Prof Joan Hambidge (Dept Afrikaans, University of Cape Town). Authors E K M Dido, Peter Snyders, Elias Nel, Rachelle Greeff
20:00 — 21:00 Discussion: Where does reality end and magic begin? Authors Pitu Wijaya (Indonesia) and Etienne van Heerden (South Africa). Chair: Henk van Woerden
21:00 — 22:00 Musicians Johann Kotze & Jacques Coetzee with music and poetry
22:00+ Music
Saturday, 22 March
19:00 — 20:00 My word! The perils facing translators Daniel Hugo (Dutch into Afrikaans), Arnold Blumer (Afrikaans into German) Athelie Crawford (Xhosa into English) Linda Rode (translating children's books) Chair: Dr Isabel Cilliers (Language Consultant)
20:00 — 21:00 Discussion: Displacement and Belonging Mike Nicol (South Africa) and Arthur Japin (Netherlands). Chair: Gus Ferguson
21:00 — 22:00 James and Ziekie Armoed's Kwela Band
22:00+ Music